Are you hiring?
Employers Click Here!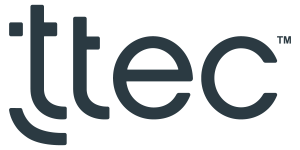 Customer Service & Sales Representative
Description:

NOW HIRING
Be part of our growing team!
VISIT US
16404 N. Black Canyon Hwy., Suite 100
Phoenix, AZ 85053
NEW: Want to set yourself apart? Schedule yourself for a fast-pass interview – Simply text "JOBS" to 303.327.9386.
Walk-ins are highly encouraged, bring your friends and family along!
TTEC (formerly TeleTech), a leader in outsourced sales and marketing solutions serving some of the world's most prestigious brand names is currently seeking Customer Service and Sales Representatives to join our growing team in Phoenix, Arizona.
As a TTEC (formerly TeleTech) Customer Service and Sales Representative, you can experience an exciting fast-paced career, where you can go as far as your ambitions can take you. Channel your passion, energy and enthusiasm to call on small and medium-sized businesses and provide amaz
We provide our associates with:
Competitive pay
Advancement and Career Opportunities (we promote from within whenever possible)
Award-winning Recognition and Incentive Program
Medical and Dental Insurance Programs
Tuition Reimbursement & Retirement Planning
Paid Time Off
Ongoing Training and Development
Discounts at many major retailers & restaurants
Casual dress code
*Including base wage, commissions and performance incentives.
In this position you will:
Calling on warm leads from existing account holders
Learning more about our customers and how their business ticks
Helping them save time, money and providing peace of mind
Finding satisfaction in developing the best solution
Achieving goals, while delivering a gratifying customer experience
Do you have the following?
Exceptional written and verbal communication skills
6 months experience required; retail sales acceptable
Call center experience preferred
Outstanding telephone and customer service etiquette
High school or equivalent required; college degree a plus
Ability to navigate through several web applications simultaneously
Competency using Microsoft Window
If you do, join our team that has the industry's most sophisticated marketing automation platform and sales analytics engines that delivers the ultimate customer experience at every touch point!
Click on the Apply Now button to let us know about you. Even better, apply now and tell your friends to apply too. For more information on the world of opportunities that awaits you at TTEC (formerly TeleTech). Visit our career website at http://TTEC (formerly TeleTech).com/.
TTEC (formerly TeleTech) requires all employees hired in the United States to successfully pass a background check and drug test as a condition of employment.
Skills:

Salary
11 - 12 Hour
Posted
01/31/18
Location
16404 N. Black Canyon Hwy., Suite 100 Phoenix AZ 85053