Are you hiring?
Employers Click Here!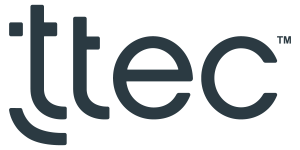 Social Media Sales Representative
Description:

For future opportunity.
Have a passion for social media? Interested in launching a career in social media? Support world's largest social media platform. TTEC (formerly TeleTech) is currently seeking Advertising Sales Representative to represent International Social Media Brand in Phoenix, Arizona.
Come learn from the largest social media platform in the world and launch your career. Our advertising representative have moved on to social media management roles throughout the industry.
VISIT US
16404 N. Black Canyon Hwy., Suite 100
Phoenix, AZ 85053
NEW: Want to set yourself apart? Schedule yourself for a fast-pass interview – Simply text "JOBS" to 303.327.9386
Walk-ins are highly encouraged, bring your friends and family along!
We are looking for aggressive, people to people, success oriented, social media sales agents represent to SMB customers throughout the US.
Successful candidates must be able to thrive in an environment that is fast paced, competitive, and constantly changing. You must be an individual who is driven by obtaining personal goals and a strong desire to be the best on your team. Are you a motivated, entrepreneurial professional -- a problem solver who is ready to make an impact and ready for a job where you can have some fun too.
What's in it for Me?
Competitive pay plus monthly commissions
Advancement and career opportunities
Award-winning recognition and incentive program
Medical, dental and vision insurance programs
Tuition reimbursement and retirement planning
Paid time off and wellness time
Ongoing training and development
Discounts at many retailers and restaurants
Casual dress code
Anniversary bonuses
$4,000 growing family bonus
Training toward a cutting edge career in social media management
What would I be doing?
The Advertising Sales Representative position will be directly responsible for helping clients improveROI and results via their marketing campaigns on Social media - through consultation, education, and support. Ideal candidates will have the ability to drive marketing strategy with an assigned book of business, identify campaign trends and solve problems facing multiple customers. Success in this position requires exceptional consultative sales, coaching, and client service skill; the ability to thrive in dynamic, team-focused environment; and a passion for helping businesses achieve marketing success.
Job Responsibilities:
Introduce and drive adoption of key social media marketing tools
Recommend social media advertising solutions
Consult and coach clients to achieve greater ad product performance and ROI
What do I need?
Online advertising experience
Experience in sales acquisition role
Familiarity with social media advertising concepts
Thorough understanding of advertising targeting concepts
Strong written and verbal communication skills
Ability to quickly adapt to ever changing program focus
Exceptional time management ability
What makes me the best candidate?
BS Marketing or equivalent work experience
Minimum 1 year sales and marketing experience
Familiarity with advertising concepts
ABOUT US
As a leader in outsourced sales and marketing solutions, TTEC (formerly TeleTech) serves some of the world's most prestigious brand names. TTEC (formerly TeleTech)'s global team has a reputation for service excellence. TTEC (formerly TeleTech) has the industry's most sophisticated marketing automation platform and sales analytics engines. These turbo-charged technologies empower our customer service, sales, and technology employees to deliver the ultimate customer experience at every touch point across the customer life cycle.

Are you ready to accept the challenge? Because TTEC (formerly TeleTech) is ready for YOU!

Apply online at www.ttecjobs.com
TTEC (formerly TeleTech) requires all employees hired in the United States to successfully pass a background check and drug test as a condition of employment.
Skills:

Salary
41600 - 41600 Year
Posted
01/31/18
Location
16404 N. Black Canyon Hwy., Suite 100 Phoenix AZ 85053