Are you hiring?
Employers Click Here!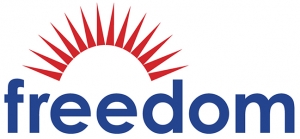 Inbound Customer Service Representative
Description:

WHO WE ARE:
Freedom Financial Network is a family of companies that takes a people-first approach to financial services, using technology to empower consumers to overcome debt and create a brighter financial future. The company was founded in 2002 by Brad Stroh and Andrew Housser on the belief that by staying committed to helping people, you can ensure better financial outcomes for both the customer and the business. This Heart/$ philosophy still guides the vision of our growing company, which has helped millions of people find solutions for their financial needs.


What began with 2 people in a spare bedroom has now rapidly expanded to a vibrant business that employs over 2000 employees (known internally as The Freedom Family) in two locations: San Mateo, CA and Tempe, AZ. When you visit either of our offices, you'll understand why our employees have voted us the Best Place to Work for the last several years. It's a place where the Heart/$ philosophy continues to thrive, where we believe that success is only achieved by doing what's right for our customers, our employees, and our communities.


THE OPPORTUNITY:
Our Customer Service Representatives are committed to providing a world-class service experience. By answering inbound calls from our clients with questions relating to their enrollment in our debt settlement program, they will be guiding them along the road to financial freedom.


Due to our record-breaking expansion, we need great Representatives to help support our growing client base.


THE ROLE:
Answer inbound calls from clients with questions relating to their enrollment in our debt settlement program
Track and update customer accounts via Salesforce
Must be available to work between the hours of 5:00 am to 7:00 pm (Monday-Friday – No Weekends!)

REQUIREMENTS/CHARACTERISTICS:
1-3 years' experience with Customer Services i.e. Retail, Front Desk, Call Center, Finance, Professional Services
Strong problem solving ability
Schedule reliability
Ability to multi-task and solve problems
Call center, Desk Agent, Member Services, or Support Specialist experience preferred
Fluent in Spanish is a plus

WHY JOIN THE FREEDOM FAMILY?
$14/hour with paid training ($14.50 for Bilingual Advocates)
Quick career advancement to earn up to $18/hour
Reliability bonus up to $500 per month
No shift bidding
Fast, continued growth – there's a lot of opportunity for advancement
Voted a Best Place to Work multiple times by our employees, most recently #1 in Phoenix for the 2nd year in a row!
Benefits start within 30 days
401k with employer match
2 weeks' paid vacation (increased with tenure)
9 paid holidays & 5 sick days
Paid time off for volunteer work and on your birthday

This is your opportunity to be part of a growing company where dedicated professionals strive to help customers and each other succeed every day. If that sounds exciting to you, we want to talk to you. Apply today!
Skills:

Salary
14 - 14.50 Hour
Posted
02/05/18
Location
5005 S Wendler Dr. Tempe AZ 85282