Are you hiring?
Employers Click Here!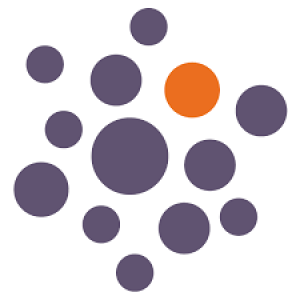 Client Relations and Operations Manager
Description:

Genius Avenue and Genius Source were created to establish compelling connections between insurance companies and their customers. Genius Avenue goes beyond traditional insurance and now weave the natural stitching of Insurtech and Fintech fibers. Our digital platforms and company expertise include population administration, consumer product distribution and administration, comprehensive marketplace capabilities, direct consumer marketing and engagement, digital payment and wallet systems, and network management functions.
We are a rapidly growing company touching numerous points in a vast supply chain related to insurance and similar industries.
Client Relations and Operations Manager Responsibilities:
Direct client engagement and manage effective implementation and onboarding
Lead development of operational solutions based on client requirements and identified opportunities
Effective client and operational management to ensure timely renewals, satisfactory services and identification of growth opportunities with existing accounts.
Drive partner satisfaction by providing effective and reliable support.
Be the internal voice of clients from an operational perspective.
Maintain and expand company CRM processes while training new team members
Manage pipeline with client updates from the sales team
Work with clients on requirement gatherings and assist in proposal development
Manage Genius company partnership expectations
Deliver demo/implementation requests received from clients
Partner with marketing and research teams to gather industry information from executive leadership and develop content
Support sales administrator on special projects and oversee their completion
Serve as a "Gatekeeper" for Genius teams by handling routine emails, telephone calls and other direct communications received from clients.
Document and track sales progress and client management.
Update progress and gaps in SmartSheets and SalesForce.
Liaison with sales, legal, and marketing teams.
Collaborate and bring new ideas to projects, marketing initiatives, sales processes.
Strict adherence to sales process guidelines, and accurate utilization of the Salesforce.com database for all leads, campaigns, contacts, companies, opportunities, and tasks.
Schedule management
Provide weekly sales pipeline updates to leadership
Market research
Manage all routing of requests to the sales team or to the 3rd party software solution vendor where appropriate.
Other responsibilities as assigned.
Skill and Experience You'll Need:
Enthusiastic relationship manager with 5-7 years experience and the ability to build strong and productive relationships that motivate and leverage senior-level consultants, stakeholders, and high performing independent sales professionals
Proven ability to collaborate with high-performing colleagues and partners to present, support, and close business
Ability to work collaboratively with internal client solutions teams as the voice of the customer
Self-directed team player that takes pride in over-preparing to understand their audience
Strong critical and creative thinking
Expects excellence from themselves and their team to exceed the goals for the company, the partners, and the clients.
Awesome Benefits Genius Avenue Offers
Medical
Dental
Vision Care
PTO (accrual begins immediately upon hire)
8-10 paid holidays per year
Skills:

Salary
- DOE
Posted
02/19/18
Location
Scottsdale AZ 85260