Are you hiring?
Employers Click Here!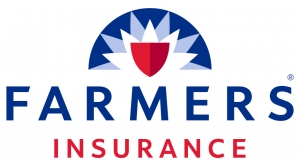 Insurance Agency Manager
Description:

The Besse Agency is looking to expand our team with an extraordinary individual who is both excellent with customer service and eager to learn about insurance to the point that they can discuss tough subjects before they become tough uncovered claims.
Our office is fast paced, high energy and extremely goal focused.
I am looking for an individual to come in and take the bull by the horns. The base salary is $30,000 additional to commissions, bonuses and random rewards for general awesomeness. Benefits are customizable to the needs of the team member.
Job Duties Include (but aren't limited to):
Service & develop relationships with existing clients in all aspect and assist with new clients
General office duties including maintaining accurate and descriptive account of all customer interactions
Good communication skills, proper grammar, and neat handwriting
Review and process policy changes, reinstatements, cancellations, renewals, certificates of insurance, billing inquiries, and miscellaneous correspondence
Meet the product requirements and goals assigned by the Agent
Answer calls and emails throughout the day
Engage in continued training and education
What We're Looking For:
At least 1 year prior customer service experience
A positive, energetic & confident attitude
Reliable, honest individual looking to settle into a long-term position
Reliable transportation to and from work
Office Experience
Proficient in Microsoft Office and general computer skills
Ability to multi-task, research and identify timely solutions to customer needs
Great organizational and problem solving skills, with close attention to detail
An engaging person who is caring and can communicate well with our clients in person, over the phone, and via email
A team player with the ability to accept feedback when offered and work well with others
Skills:

Salary
28000 - 32000 Year
Posted
03/27/18
Location
Scottsdale AZ 85254