Are you hiring?
Employers Click Here!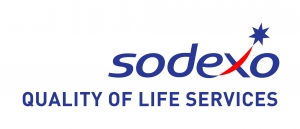 Premium Airport Lounge - Supervisor
Description:

We are looking for Hospitality Professionals to support our Premium Airport Lounge operations at DFW International Airport. This position is responsible for managing & assisting the frontline staff in the front of house to deliver and execute premium customer service and experiences. Duties include but are not limited to the following:
-Hands-on work in front of house operations (ex. monitoring the food & beverage service points, prepping back up food & beverage, equipment troubleshooting, bar operations, etc)
- Client and Customer interaction
- Managing staff schedules and timecards
- Managing inventory and placing orders
- Ensuring the workplace is safe and communicating safety reminders to staff
- Other tasks as the business requires
This position is an excellent opportunity for someone looking for growth in the Hospitality Industry. Sodexo is one of the largest employers in the world and high-achieving candidates will have growth opportunities to advance their career once established.
Candidates should be available to work flexible hours - including holidays and weekends. Uniforms are provided and expected to be worn each shift.
All applicants will need to pass TSA background checks for badging credentials at the airport.
If this opportunity interests you please apply today!
Skills:

Salary
$14 - $16 Hour
Posted
05/22/18
Location
Dallas TX 75204